JACK LESLIE: THE BARKING FC CONNECTION
John Francis "Jack" Leslie was born in Canning Town, London, on 17 August 1901, he was spotted playing for Barking Boys and joined Barking Town (as we were then known) in 1919, Leslie also represented Essex at county level.
During his Barking career he helped the club win Essex Senior Cup in 1919/20 and in 1920/21 the London League and the London Senior Cup. Unfortunately, our records for this period are far from complete and there is no doubt Jack scored many goals for us, but the only one that is recorded is in the Essex Senior Cup final on April 3rd 1920 in a 2-1 win over Grays Athletic.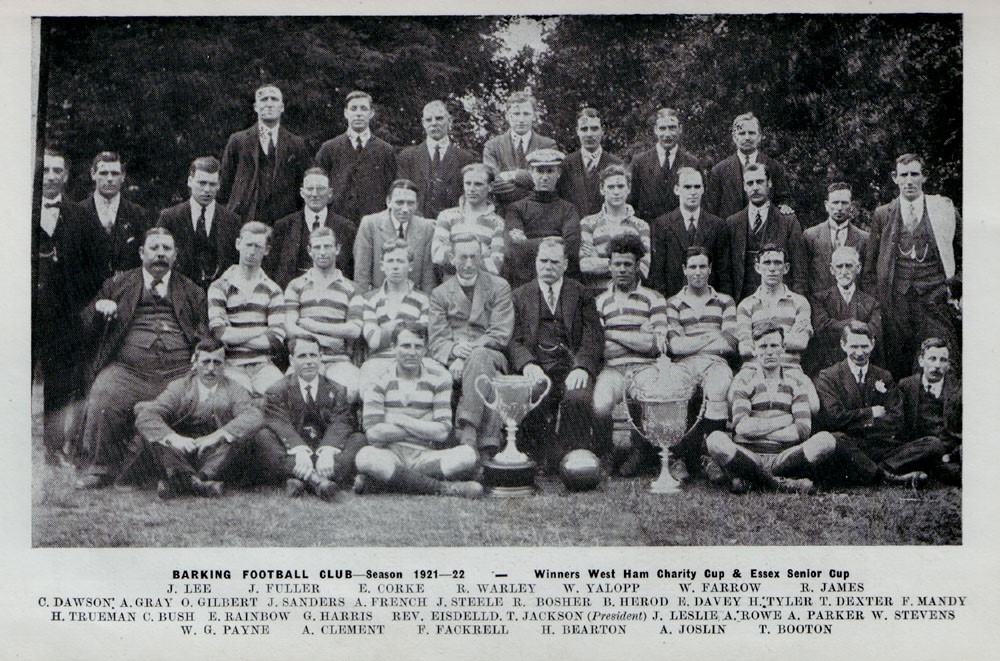 Jack Leslie pictured with his Barking Town team mates in 1920
In June 1921 at the age of 20 he joined Plymouth Argyle along with fellow Barking players Frank Richardson and Alf Rowe, the monetary cost to Argyle was ten pounds for each player and on Monday September 26th as part of the transfer deal a friendly game was played at the Vicarage Field. A crowd of 5,000 witnessed a 2-2 draw in which Leslie scored against his former club and Argyle's second goal came just two minutes from time from Patsy Corcoran. James Dillimore and W.F. Beckford were the Barking scorers with the half time score being one each. His debut for Plymouth came on November 19th 1921 in a goalless draw with Merthyr Tydfil.
In October 1925, Argyle manager Bob Jack informed Leslie that he'd been selected to play for the national team. However, when the squad was announced his name was not included, apparently because officials from the Football Association had realised, he was black. Leslie told a 1978 interview with The Daily Mail: 'Everybody in the club knew about it. The town was full of it. All them days ago it was quite a thing for a little club like Plymouth to have a man called up for England. I was proud — but then I was proud just to be a paid footballer.'
Although it was never confirmed the feeling he was denied an England cap purely on the colour of his skin or as Leslie himself put it '"They must have forgotten I was a coloured boy."
Jack Leslie became one of the most prolific players in Argyle history and is best known for his partnership with Sammy Black. He made 401 league and cup appearances scoring 137 goals.
Leslie left Home Park and retired from Argyle in May 1935. He took a job in the licensed trade in Truro and played for Truro City. After three years he resumed his connection with Barking FC when he joined us as Trainer in August 1938 following his return to London. In the 1960s he joined the boot room of West Ham United and remained there until his retirement in November 1982.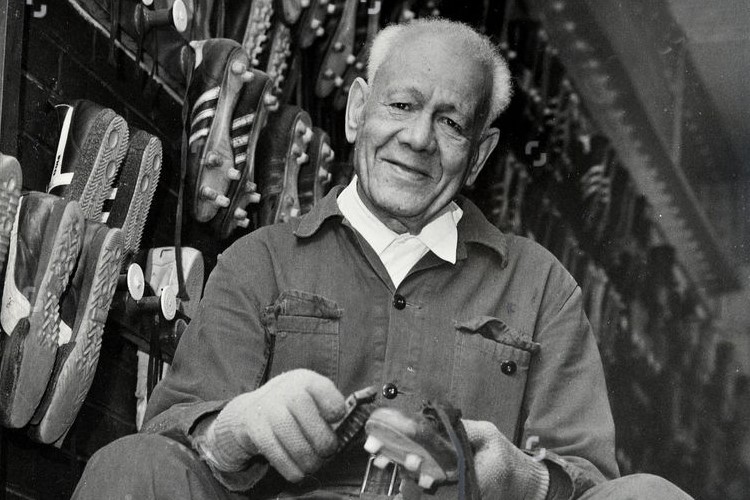 Jack Leslie in the 1960s in the West Ham United boot room
Jack Leslie passed away on the 25th of November 1988.
However, this is not the end of Jack's story: December 2019 the newly developed Mayflower Grandstand at Home Park was named in his honour and in early 2020 a campaign was started to raise funds to erect a statue of Jack Leslie outside Home Park. The initial target of £100,000 has been well exceeded and Barking FC have played a part in both financially and promoting the campaign across social media.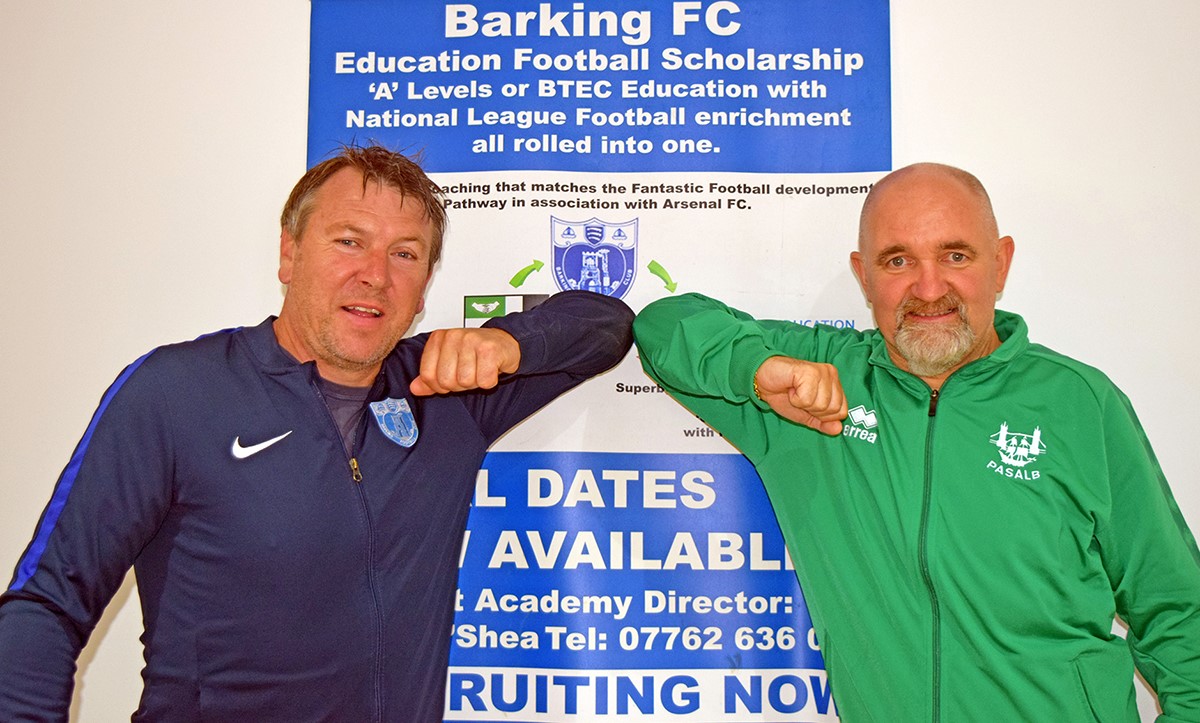 Jack Leslie campaign organiser Greg Foxmith visited Barking FC in June 2020 and is pictured with Chairman Rob O'Brien
Speaking in the Non League Paper in July 2020 Barking Chairman Rob O'Brien commented 'It's a really proud moment that we've got an opportunity to show locally but nationally what Barking stood for 100 years ago and what we're still doing today. We want to leave a legacy in Jack's name.' 
The club hope at a future date to have their own permanent reminder of Jack Leslie at our Mayesbrook Park home.
The name Jack Leslie and what he achieved will live on for many years to come.